jtsec is now part of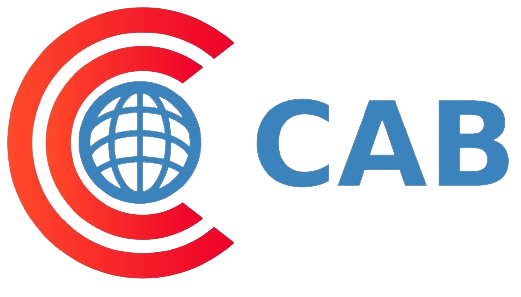 What is CCCAB?
CCCAB is a tool that allows Conformance Assessment Bodies to carry out validations/certifications in a more fluid and effective manner using the most modern web technologies. It presents the user with a simple and intuitive interface and can be used from anywhere without the need to install any software, other than a web browser, on the users' computers.
The offline use of the tool is also contemplated, giving the possibility of delivering to a potential user a pre-configured virtual environment that is easily implemented in any intranet, through the Docker system. This will allow the use of CCCAB in environments with high security and privacy requirements (classified projects), where data output outside the CAB's equipment is not contemplated.
The use of CCCAB is completely free, every CAB could use this tool for certifying products under the EUCC scheme (Common Criteria based European candidate cybersecurity certification scheme) and Common Criteria. The potential of this tool is very high, since, as it is further developed by the community, it could be used to evaluate any type of standard. It will initially be developed to evaluate under the EUCC scheme.
CCCAB automatically ensures the consistency, validity and correctness of document elements, and alerts the user when it detects that incorrect information has been entered, or when it detects missing information.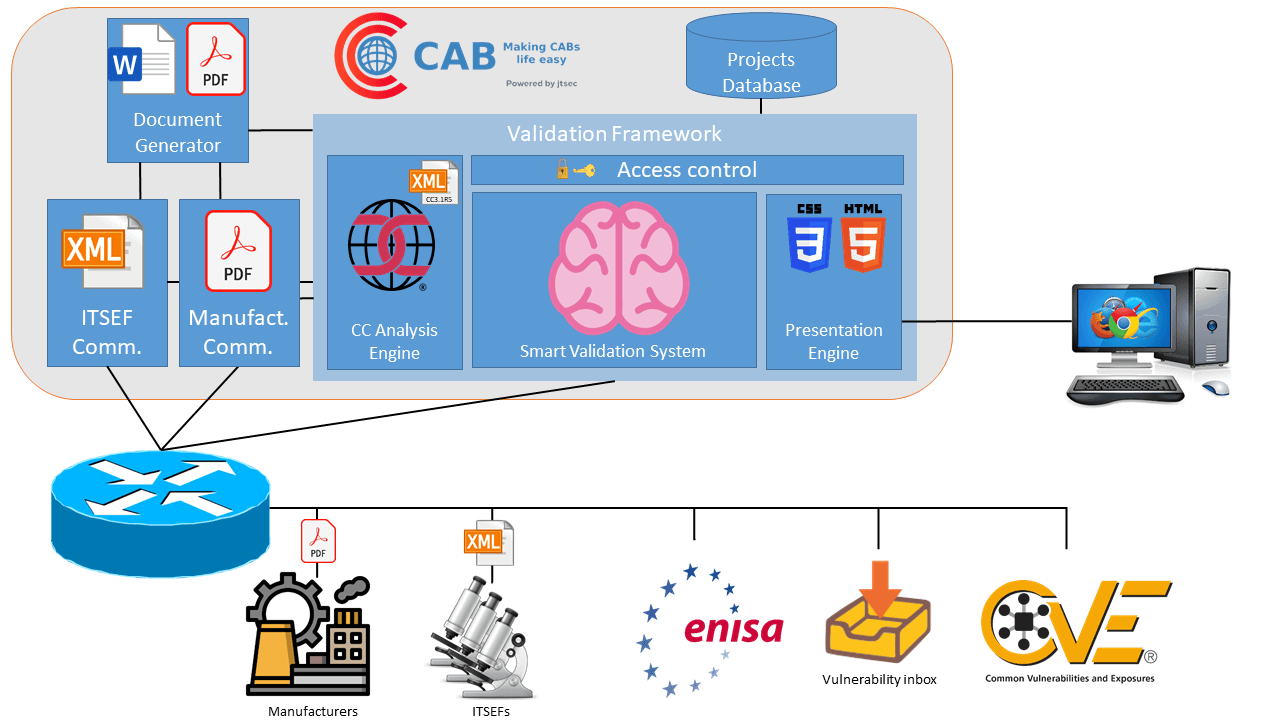 CCCAB most outstanding features and technical advantages
CCCAB is a tool that uses the most advanced state-of-the-art web technologies. This means that you don't need to install anything on your computer and you can access it from anywhere.
Project Management.
Intuitive and attractive user interface.
Simple installation.
Web Edition, docx/pdf Output.
Centralized control panel.
Integrated online Common Criteria requirements.
Web-based using the latest generation of web technologies.
Machine to machine language specification to exchange information with ITSEFs.
Human to machine specification to get information from manufacturers.
Automatic generation of validation reports and certificate issuance.
Adaptation to EUCC requirements.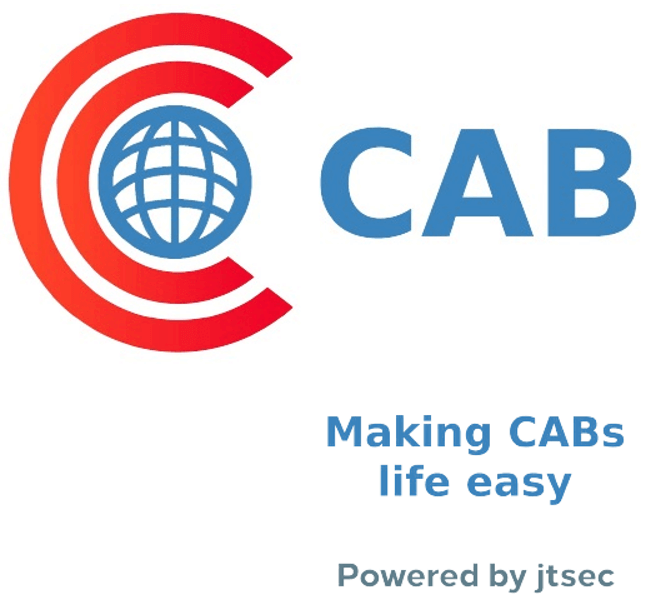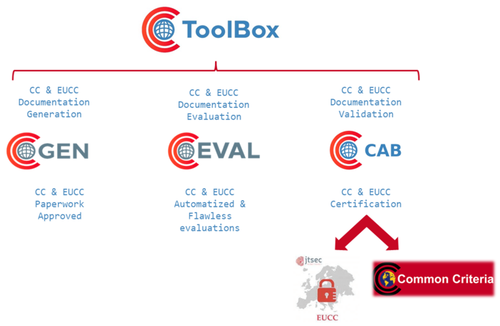 CCToolbox
CCCAB is part of CCToolbox, a set of tools that covers the three processes that make up a Common Criteria and EUCC certification. These three steps are: consultancy, assessment and validation, and for each of them, jtsec has created a tool to automate certain parts of the process. The three tools are perfectly compatible with each other.
CCGen: The Common Criteria & EUCC Generation tool makes the work easier for engineers and developers who will appreciate the simplification of the most tedious part, the documentation. Try CCGen for free.
CCEval: Carry out CC & EUCC Evaluations focusing on the technical aspects and let CCEval automatize some of the evaluation activities and take care of your evaluation technical report consistency. If you are a cybersecurity lab, this is the perfect tool.
CCCAB: This tool will allow CABs (Conformity Assessments Bodies) to smooth the validation and certification process of ICT products, assisting the certifier and reducing the effort and time needed in each process.
They already trusted us. Let's talk!