jtsec is now part of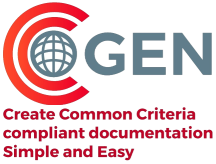 What is CCGen?
CCGen Internal Consistency Checker ensures that all the CC requirements are gathered and that there is no inconsistency along the documentation. Moreover, the advanced technical editor allows to save time during the edition process.
Using CCGen you can save up to 40% in the consulting part of the Common Criteria process.
CCGen, which together with CCEval, are the two tools that comprise CCToolBox, the best Common Criteria framework in the market.
CCGen technical advantages
CCGen is a web-based tool that uses state-of-the-art web technologies. This means that you don't need to install anything on your computer and that you can access it from anywhere.
Web Edition, docx Output
Collaborative tool with comments
Mapping auto generation
Extended SFR wizard
Automatic validation
Online/offline availability
Multi-PP conformant strict/demonstrable
Integrated Advanced Editors
Control all your documentation
Integrated CM System
Your project in a single file
SFR easy fill
Automatic dependency analysis
CCGen is part of de CCtoolbox, what is CCToolbox?
jtsec develops this innovative framework to smooth the Common Criteria & EUCC certification process. An unique tool to ease the three main consuming activities: documentation generation, evaluation and validation.
With the use of CCToolbox, the estimated time and cost savings are 40% when certifying a product and a reliability of approving the requirements of 100%. Our mission is to help you simplify and pass the process for approval of the Common Criteria standard.
Besides CCGen, CCToolbox integrates another two tools, ll of them compatible and complementary to each other to achieve full success in the certification:
1. CCEval→ Carry out CC Evaluations focusing on the technical aspects and let CCEval automatize some of the evaluation activities and take care of your evaluation technical report consistency. If you are a cybersecurity lab, this is the perfect tool. TRY CCEval FREE.
2. CCCAB→ The Common Criteria Documentation Validation tool facilitates the work of validators/certifiers by creating consistency when checking ETRs issued by laboratories. TRY CCCAB FREE.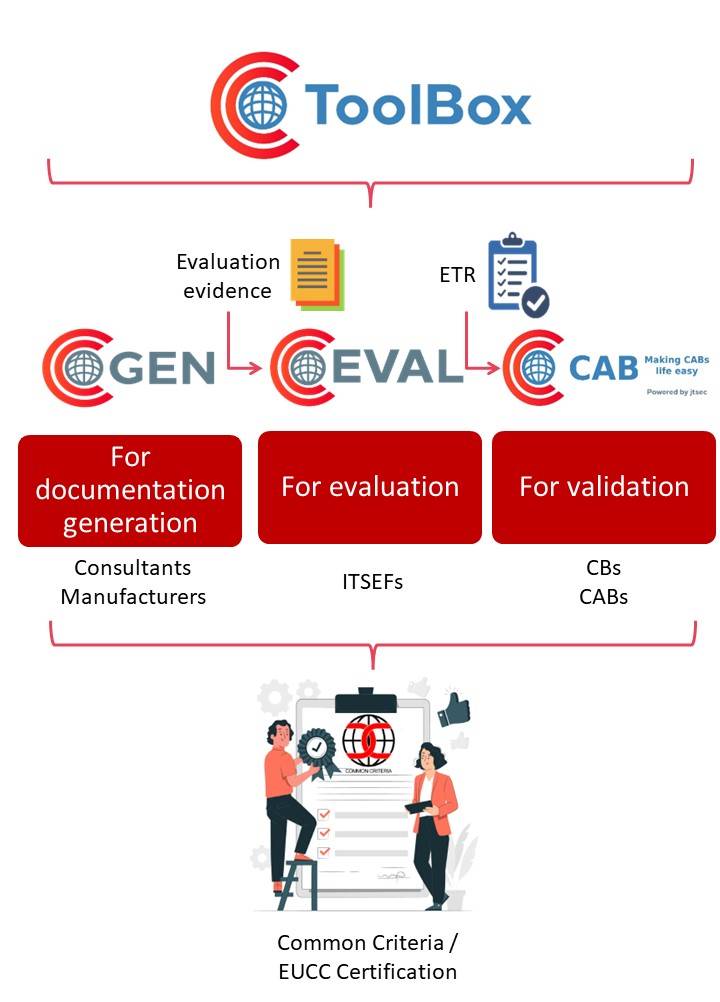 They already trusted us. Let's talk!

For more information about technical features, please download CCGen product profile.
Download Product Profile